Introducing The Very Latest In Presentation Clickers – A Hand.
When you present using a projector, it's a prerequisite to have some form of controller to navigate your way through your slides.
But things can go wrong. The batteries in your clicker may decide to run out – or you could just forget to bring it along to your meeting. If you use a mobile device to change slides, a momentary fumble can send it crashing to the floor.
At Epson we've looked into what could be done to alleviate these problems – and come up with a brilliantly effective but remarkably simple solution.
An Epson first: Gesture Presenter function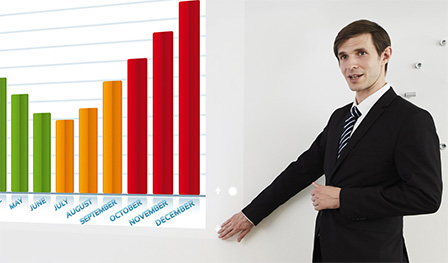 With this cutting-edge technology, you just move your hand along the white marker that floats at the bottom right side of the projected image, to change to the next slide or back to the previous slide without having to use a clicker.
The Gesture Presenter function is easy to use, extremely convenient, and frees up your hands for other functions. So you can hold a microphone or presentation prop, or maybe take a sip of water when you need to.
More natural and expressive
The Gesture Presenter function sets you free to move around during your presentations and express yourself as never before. 
Now you're able to engage with audiences more naturally and expressively, with seamless transitions between your visuals and the PowerPoint slides. The result: a highly impactful and professional presentation delivery every time.
Built into EB-1700 and EB-2000 series projectors
The Gesture Presenter function is featured on the new EB-1700 ultra-portable series and the EB-2000 business series projectors. Read about the complete range of innovative enhancements on these below.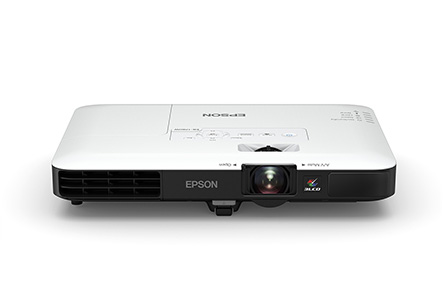 EB-1700 ultra-portable series – Remarkable 3LCD projection at only 44mm slim
Ultra portability for impactful presentations on the go – a business projector weighing at most 1.83kg and 44mm thick (excluding feet) that fits perfectly into your laptop bag. It allows seamless connectivity and usability with your smart devices via Wi-Fi, Miracast, iProjection app or NFC technology (for android devices).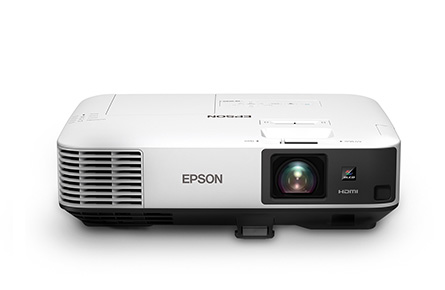 EB-2000 business series – High quality, convenience, and cost-effective connectivity
Deliver vivid and clear presentations even in well-lit environments at up to 5500 lumens of white and colour brightness. Transmit Full HD video, audio and Ethernet at low cost through HDBaseT connectivity, without compromising on performance and quality.